First Vessel Launch From New Boat Shed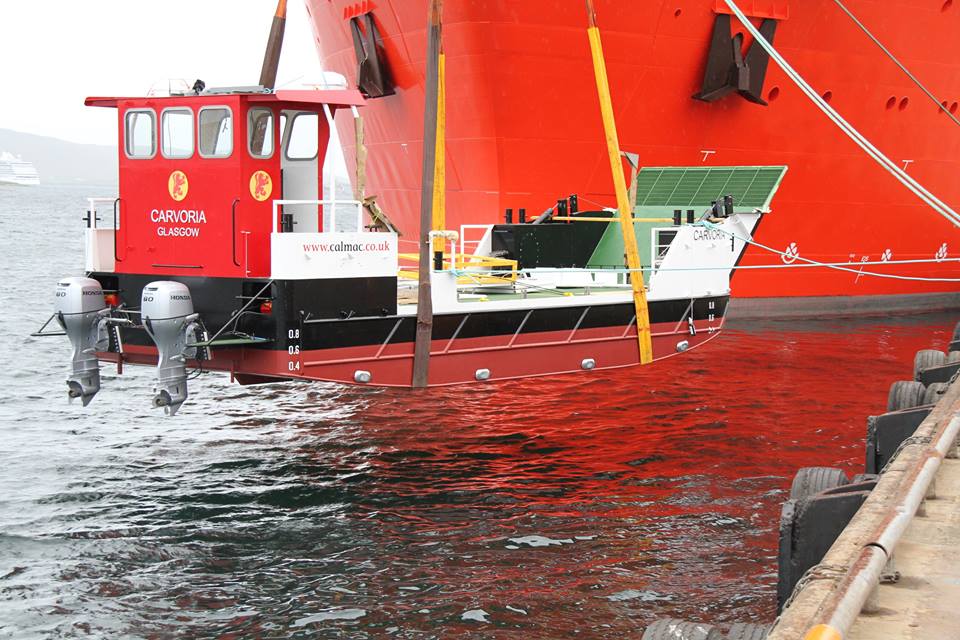 Malakoff Limited have launched the MV Carvoria, the ferry that is set to run the route between the Isle of Kerrera and Gallanach, Oban in the West of Scotland. The smallest of the Calmac fleet can host 12 passengers and one car.
This is the first launch from our new & dedicated boatbuilding facility, with the construction, fabrication, painting and internal fit-out being completed in Lerwick with it set to travel to Aberdeen and then West in the coming days.
The Chief Executive at CMAL, Kevin Hobbs said the following:
"The team at Malakoff has been working extremely hard to turnaround the build of our new ferry. They've done a fantastic job in 40 days to ensure we have the new ferry in place for the island of Kerrera later this month.
"The replacement ferry will offer islanders and visitors a more comfortable crossing and has greater cargo carrying capacity than the current ferry on the crossing. We look forward to handing it over for service in the coming week."
We were delighted to complete the works for CMAL, with Ryan Stevenson adding:
"We were delighted to have secured this order for a new landing craft to serve the route for the island of Kerrera. Thanks to our team's hard work and commitment, the new ferry is on track to be delivered to the operator this month."
MV Carvoria and will replace the existing ferry MV Gylen Lady. It will be operated by Calmac Ferries Ltd, which took over the route on 1st July this year."