Malakoff Launches First Catamaran From Dedicated Boat Shed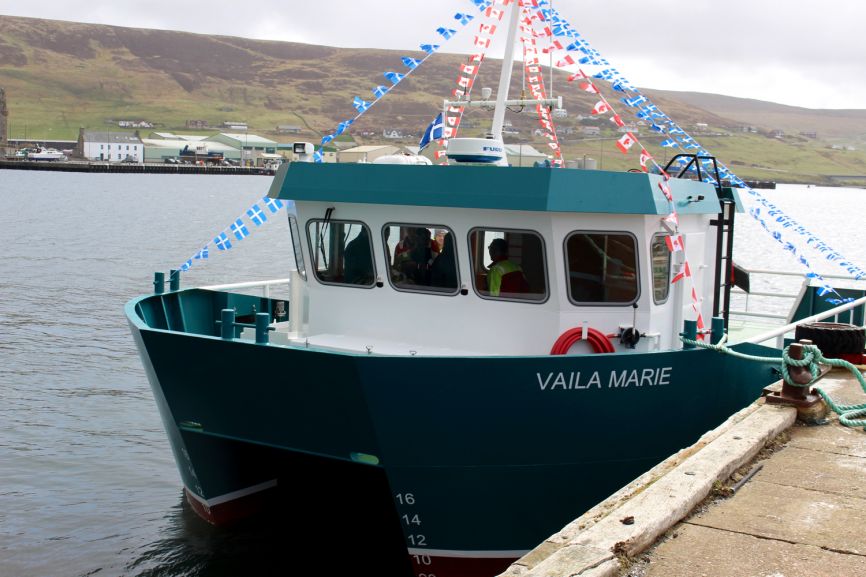 Malakoff Limited have completed the first of two Catamaran's for industry-giants Cooke Aquaculture with the boat being launched this week. The Vaila Marie was launched from Scalloway this week and was attended by the high board and various Cooke Aquaculture dignitories.
The 14x7m vessell was designed in-house and overseen by project manager Ryan Stevenson. While the boat was based off of previous boats designed by us, it was larger than previously built boats.
David Brown, Shetland Seasite Manager, said "We are delighted to launch the Vaila Marie today. She has been designed and built to a very high standard. It is very pleasing that the work has been done in Shetland by a local company, and we thank Malakoff for all of their efforts throughout the building project. We are very happy with the boat and they should proud of the result"