Boat Building Progress & Giving Back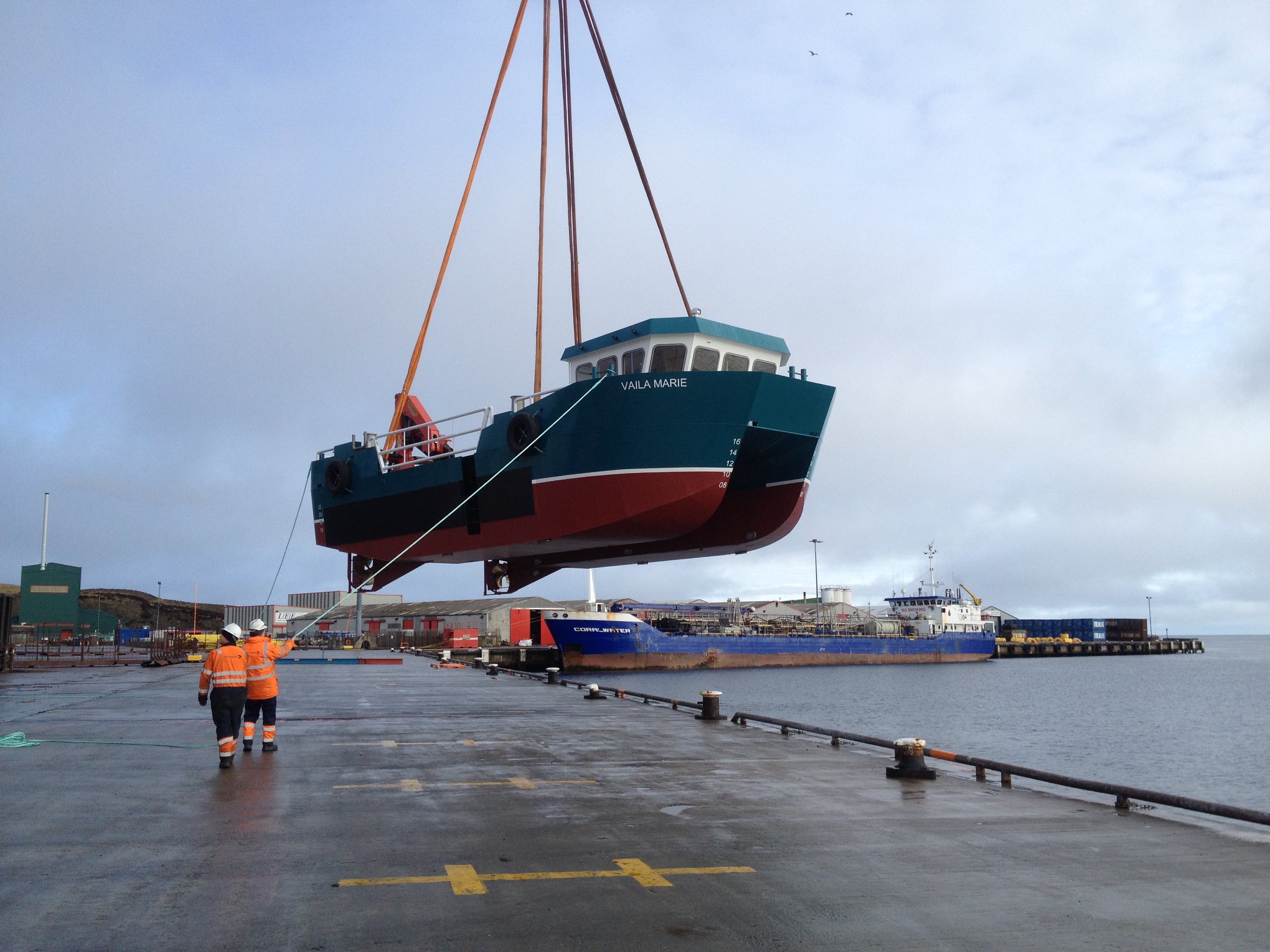 In a decade that saw huge advancements to the boat building services offered by Malakoff Limited, the company would also give back to the Shetland community. It would be one of the most successful periods for the company as it went from strength-to-strength across the board.
Boat building at Malakoff really took it's self to the next level, it would move operations to Warehouse 7 at the Greenhead Base in Lerwick and would begin work on steel vessels for the first time since it built and launched its very own MV Brenda in 2011, the 12m, multi-purpose vessell would go onto play a vital role in the work carried out by Malakoff at Sella Ness, supporting a multitude of works including the SVT Jetty Maintenance contract that would be looked after my Malakoff for the majority of the decade.
The first set of boats to be built in the new facility would be a Catamaran for industry-giants Cooke Aquaculture. The 80,000 square feet of space would build two boats for the giants, as well as a ferry to serve in the Western Isles for Calmac - the MV Carvoria would become the lifeline for Kerrera in the West of Scotland.
Away for the hustle and bustle of working life, Malakoff would look to do their bit for the community in Shetland - becoming Team Shetland's team sponsor for the Island Games through the years. From the 2013 successes in Bermuda through to Jersey in 2015 and more recently, Gotland and Gibraltar, where the team returned brimming with medals. This included two golds for talented Katie Dinwoodie and Seamus Mackay.
It wasn't just the sport where Malakoff would play their part with the local community, involvement in annual boat weeks would too become an occurence, with tours of the boat building facilities as well as mini boat building for children.