The World Wars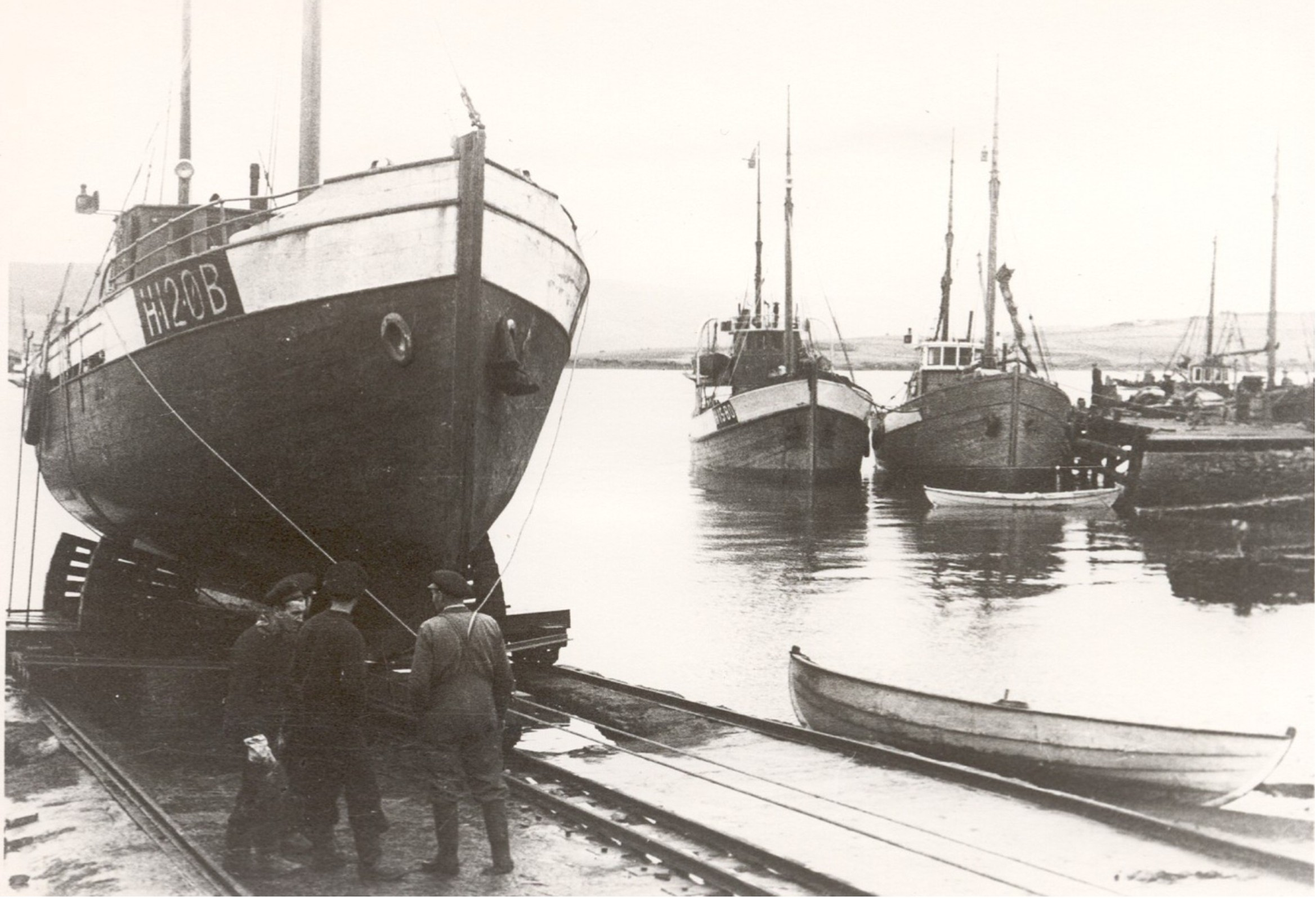 The Malakoff yard and William & Jack Moore played a role in both wars. During the First War, the yard was given an Admiralty contract to supply coal to vessels.
During the Second War, there was very important work that was carried on for the Admiralty and particularly the Norwegian NIU - this work would be called the Shetland Bus operation which was operated out of Scalloway. Assisting William Moore & Sons, the Norwegians had 6 of their own engineers and joiners there, representing the interesting dynamic of a relationship between the Shetlanders, Norwegians and the British officers of the Shetland Bus operation.
The Crown Prince Olav of Norway visited Shetland in 1942 to see the slipway built by the Norwegians too, the slipway played a vital role in repairing damaged vessels during the Shetland bus operations, Price Olav returned to Scalloway at the end of the War to officially unveil it. It continued to play a vital role in the servicing of vessels post-War.
In 1951, further important work would be undertaken on behalf of British Intelligence from Scalloway, carrying on six years with the name locally to the operation being Hush Hush Plant.
Jack Moore would be awarded the Knight of the Royal Norwegian at St. Olav's Order for his commitment during the War. 40 years later he would be awarded a British Empire Medal for his services during the same War. His commitment to the war efforts would also be recognised in the round-the-world Christmas Day broadcast, as he, and his daughter, Eilieen would give the broadcast, in which they spoke so excellently it would become so very memorable. Eileen would detail how she used to get Christmas trees brought from Norway by the Norwegians right under the nose of the Nazis - a highlight from the broadcast.