Further Expansion & Voe Boats Introduced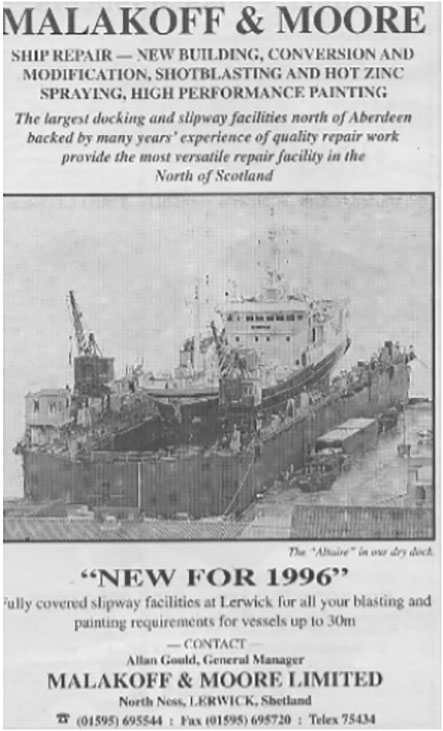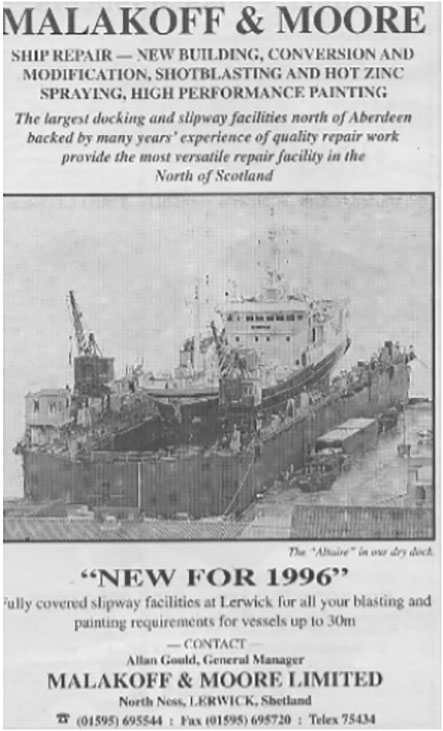 The 90's was, yet again, a huge decade for the company as the boatbuilding facilities would see massive expansion and there would be the the introduction of the revolutionary voe boats.
In a decade that saw Jimmy Manson awarded the BEM in the Queen's birthday honours list, he would also become the company's longest serving employee. Having originally began his work at the yard in 1947, he would go onto becoming a foreman in the mid-1960's. Overseeing 49 years of change and development, he was a crucial figure over the decades.
With the rapid progression of the salmon industry in Shetland, Malakoff would heed the call for affordable and efficient workboats. They would introduce the voe boat in the early 90's and what an introduction that would be - the workboats still play a huge part in the salmon ecosytem in Shetland and you'd be hard to find a company or salmon farm that didn't have one in use. This is still a large part of the company today.
Another massive aspect of the 90's that remains an instrumental part of Malakoff and their services is their Lerwick slip. This would be completely covered in 1996 by a massive steel frame - this would go onto be huge for productivty with the turnaround times being faster on all types of work, while also boosting the morale of workers with the improved conditions.
However, their efforts to continue pursuing ship repair and boatbuilding wasn't just with the slipway in Lerwick. They would embark on a major expansion of their boat building facilities. Malakoff would take on the lease of the former oil fabrication facilities and it would be utilised for steel fabrication. The company would be ambitious and look to create boats up to 20 metres long. With the move away, the current fabrication shop would continue working full-time on alumnium workboats and the voe boats which remained hugely popular through the decade.
Away from boats, the introduction of a separate diving department would come into play in the 90's and would be headed up by Michael Fox. They would predominantly assist with the cleaning of propellers on boats.